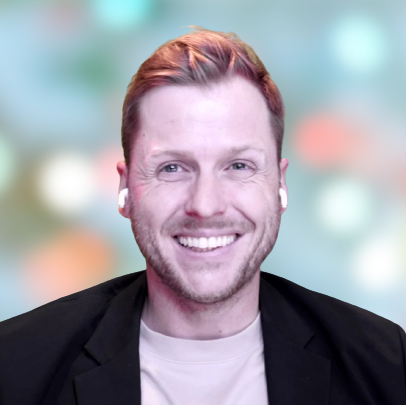 Hey there, I'm a 0-1 product & growth dude living in Japan.
Grew multiple products from zero to 1,000,000+ users.
Ran UX experiments across tens of millions of users.
Led platform development as TPM to support tens of millions of users.
Career
I founded a Japanese resume app and grew it to be the #1 resume app on Google Play and #2 on the Apple App Store. Then at the end of 2020 it was acquired by Indeed's Japan product team after just 16 months. When I handed it over, our app was helping people print thousands of resumes every day at convenience stores nationwide.
The resume app has been my proudest career achievement to date. It felt less like a work project and more of something I willed into existence. I researched the problem, pitched it, kicked it off and pitched for investment. I edited the team and scouted people passionate about the project. There were days I would be up at 5am running analyses and replying to app reviews personally or sifting through the feedback trying to understand if we were truly solving the problem. But I wasn't tired; I was energized.
Now I do product at Indeed to help people find work.
Before the resume app and Indeed I went from being a new grad investment banker to marketer at these companies.
None of of those famous companies really taught me much. Most of these big and famous companies will waste your time with politics and rituals that are more focused on serving internal stakeholders than customers or users. The competition and battle at these large companies is mostly internal. Meanwhile at startups the competition and the battle is mostly external. That's a large part of why startups topple the incumbents. The people are unified for a singular goal - no distractions. They're founder led. They have real leadership and vision that's not dilluted by worries of a "career."
I learned the most on side projects and startups by doing instead of presenting how I would do things in conference rooms.
Here's a shout out to a few people who really helped me in my career.
Peter Galante and Eran Dekel from Innovtive Language Learning.
Peter and Eran were high school friends who cofounded a language learning company. I worked there from 2008 to the end of 2010 during my senior year of college. Originally I applied for a one-off voice acting job but they asked me to work for them. I managed social media, sent email campaigns and developed physical products with a team of interns of my own. Much of my success in my career can be attributed to the time at this company. They let me learn through trial and error while mentoring me along the way. They templated everything with documented processes and knew how to scale better than most at the famous companies I worked at. While competitors in the same language space focused on activities like events and PR that padded ego, these two shied away from the spotlight that so many founders seem to enjoy and instead focused on results. They're still crushing it and bootstrapped it without VC funding.
My teacher Richard Anderson.
Richard Anderson was a welding teacher at Hillcrest High School in Idaho Falls, Idaho. That is until he became a web development teacher that let us self teach ourselves. When a few nerds on the spectrum showed up to his welding class, he instead showed them his computers and books on programming. Then he got funding for a web development class with computers and let those kids build a CMS for the school website. I was one of those kids and will never forget him for identifying my strengths and doing more than his role specified in order to help me find my way.
My teacher Garr Reynolds.
Garr Reynolds is a professor of communications at Kansai Gaidai in Osaka Japan. He's also the author of the popular presentation blog and book Prezentation Zen. The very best thing about taking Garr's class was that he didn't use a textbook. He used real examples like TED talks, his own curated presentations and his experiences to teach. He'd give us homework to start a blog or make presentations on topics we felt were important. He took us to business association meetings to network. Garr, like Mr. Anderson, wasn't trying to teach a curriculum. Garr was trying to help us find our own way in life.
Japan
Japan played an interesting role in my life that I appreciate a great deal. You see, I'm not smart. I didn't go to a top 10 university. I didn't even go to a top 100 university. But the cultural knowledge and language ability that I acquired while studying abroad let me differentiate myself from all the smarter ivy league kids. That differentiation got me into companies like UBS, Google, Groupon and Indeed. But more importantly, it also surrounded me with people way better than me which helped me grow alot along the way. There's no way I could have gotten into those companies in the US with my pedigree - I had none. Japan gave me these opportunities, resulting in a competitive advantage in my career that I'll always attribute to experiences here.
Interests
I'm passionate about DeFi and crypto.
I love cycling.
I code for fun.
But I'm also a Dad to two daughters so I optimize for their interests over mine.